As well as famous brand products such as cosmetics and alcohol,
the shops also stock a wide range of popular confectionery and foodstuffs,
providing travelers with peace of mind by offering high-quality products and service.
Duty free shops
New Chitose Airport International Terminal Building
The Duty Free Shops at New Chitose Airport offer a huge selection of products, including famous brand cosmetics, Japanese and imported alcohol, tobacco, neckties, as well as foodstuffs,
licensed character-themed merchandise and the like.
If you have some time before your flight, please pop in to the New Chitose Airport Duty Free Shops.
General shop
The general duty free shop offers bonded and duty-free tobacco, alcohol, overseas and domestic brand cosmetics and perfume, as well as bags, wallets, and other popular items. Specialist staff are on hand to provide a quality service and deal with customer requests.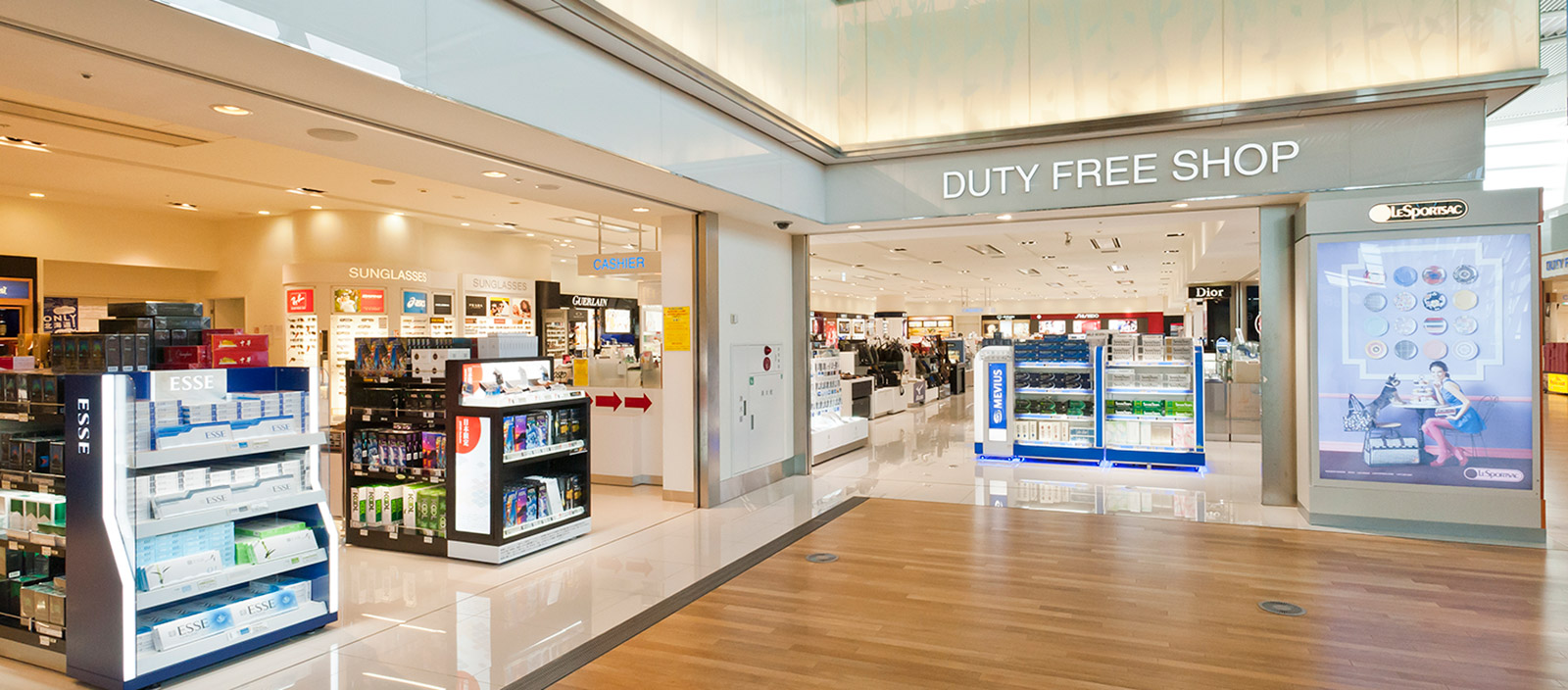 No. 1 Shop
The No. 1 Shop stocks a wide range of popular confectionery from Hokkaido, such as Royce' "nama" chocolate and the like, not to mention a huge line-up of marine and dairy products unique to Hokkaido, which make great souvenirs.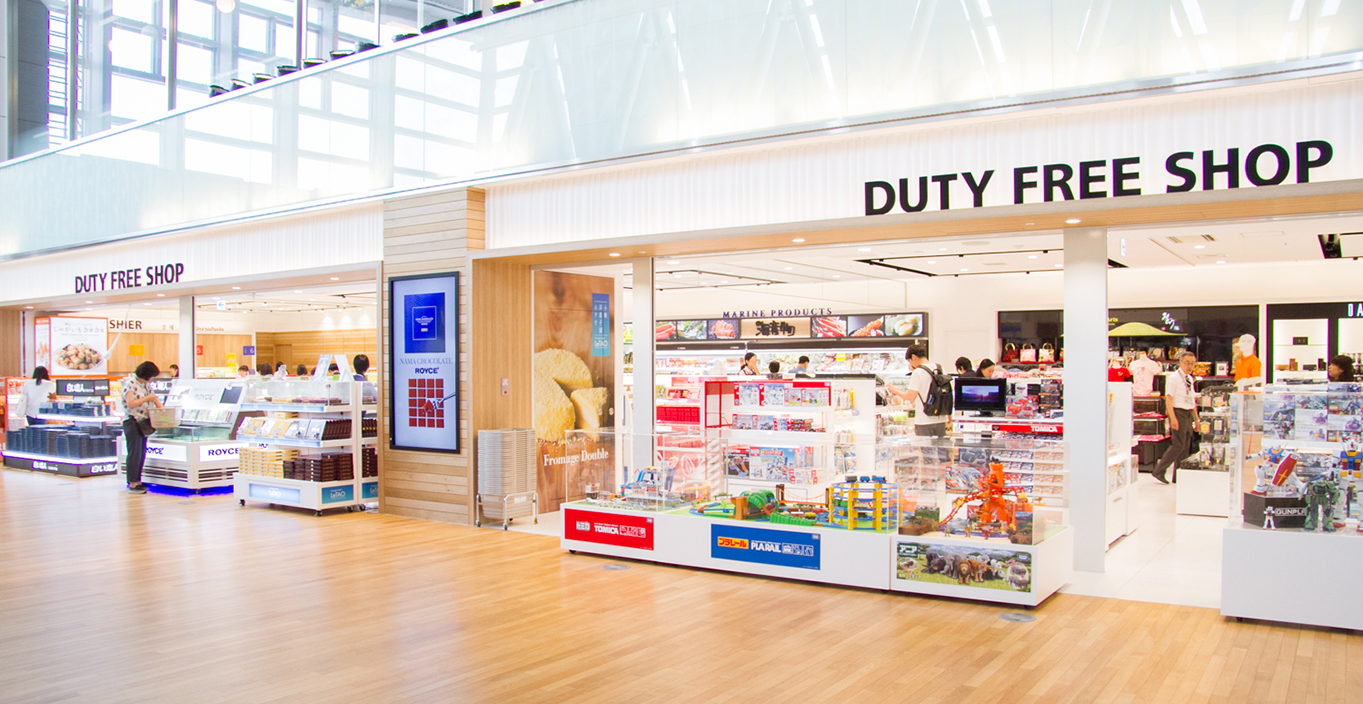 No. 2 Shop
The No. 2 Duty Free Shop offers a substantial line-up of famous brand watches and electrical appliances. Folk crafts from Hokkaido and Japan are also available, so please pop in and take a look.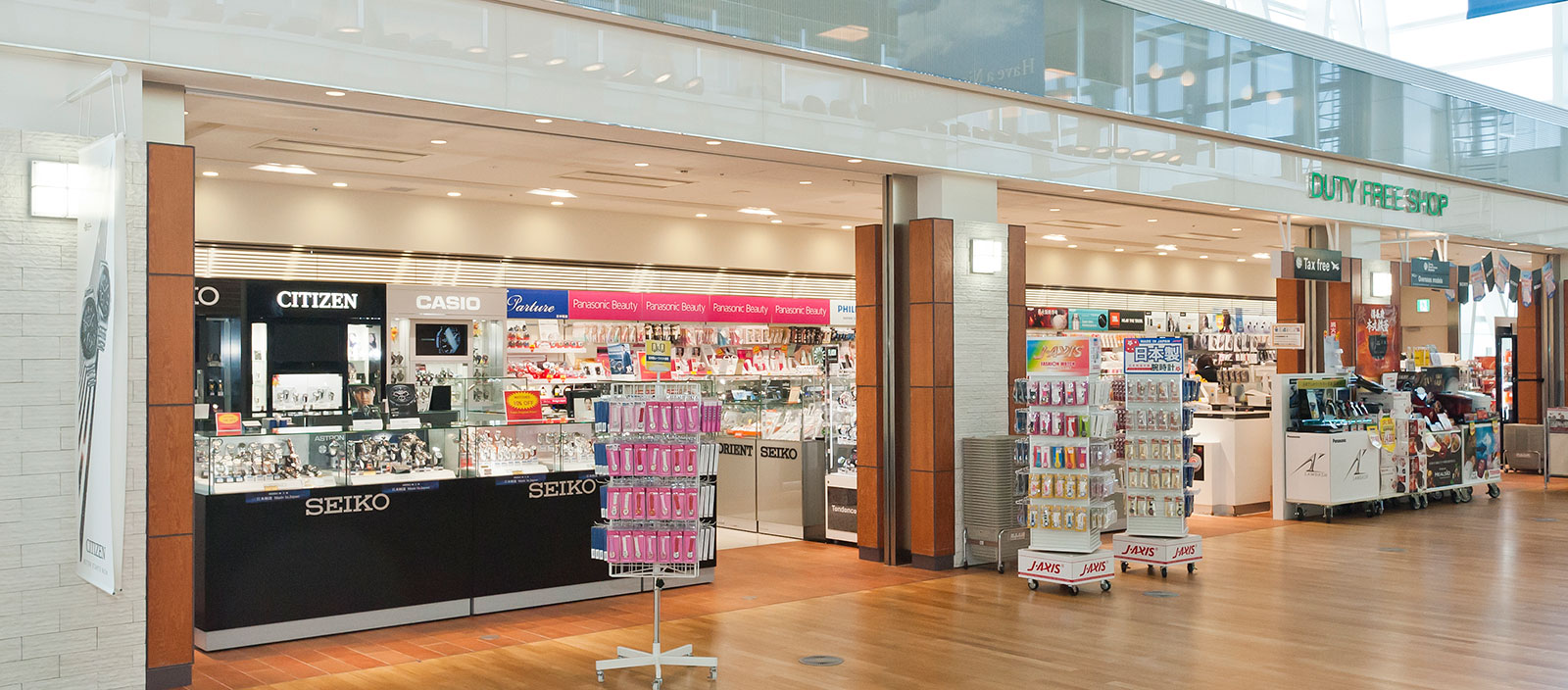 General shop
Map of the airport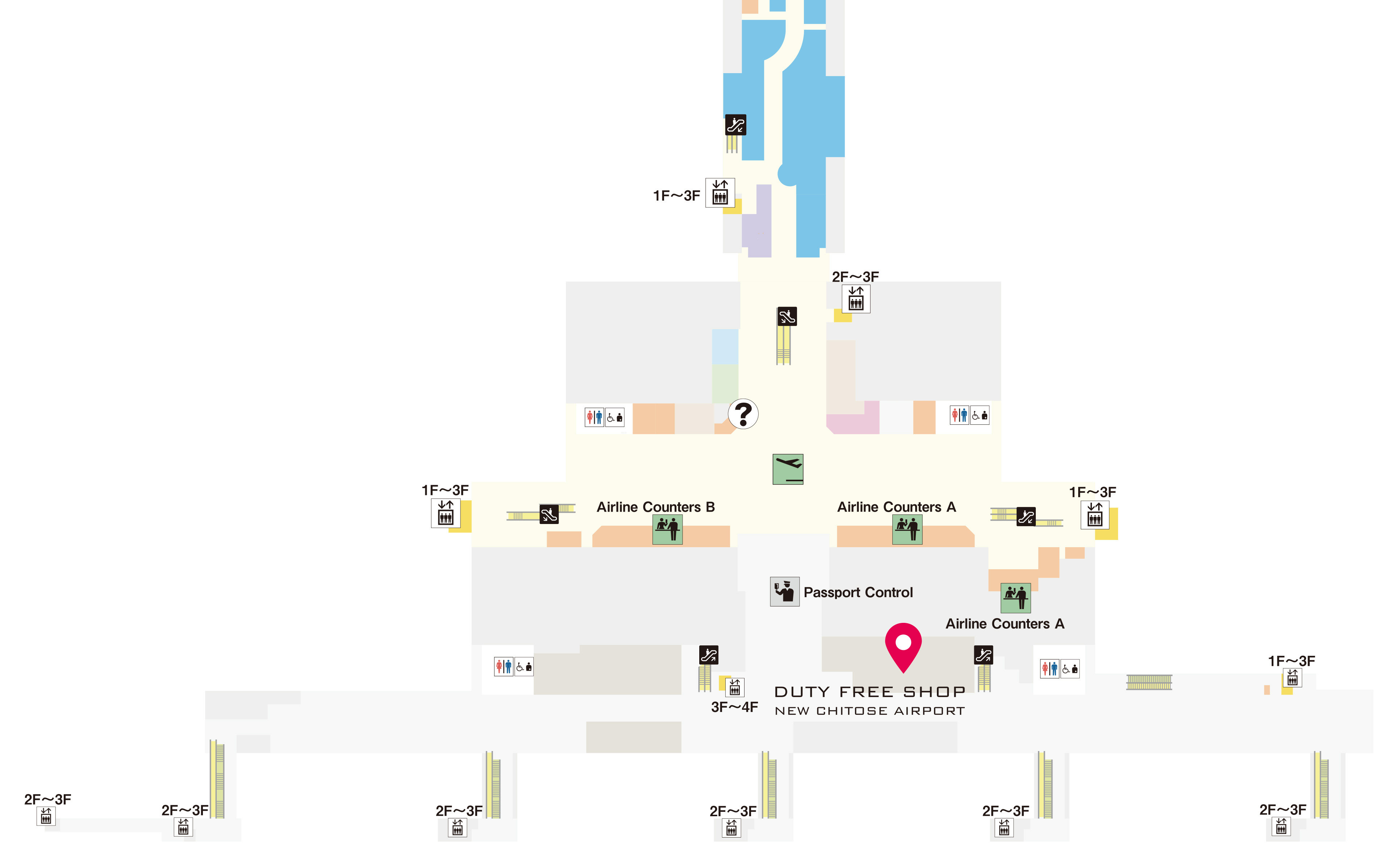 Close the screen
No. 1 Shop Map of the airport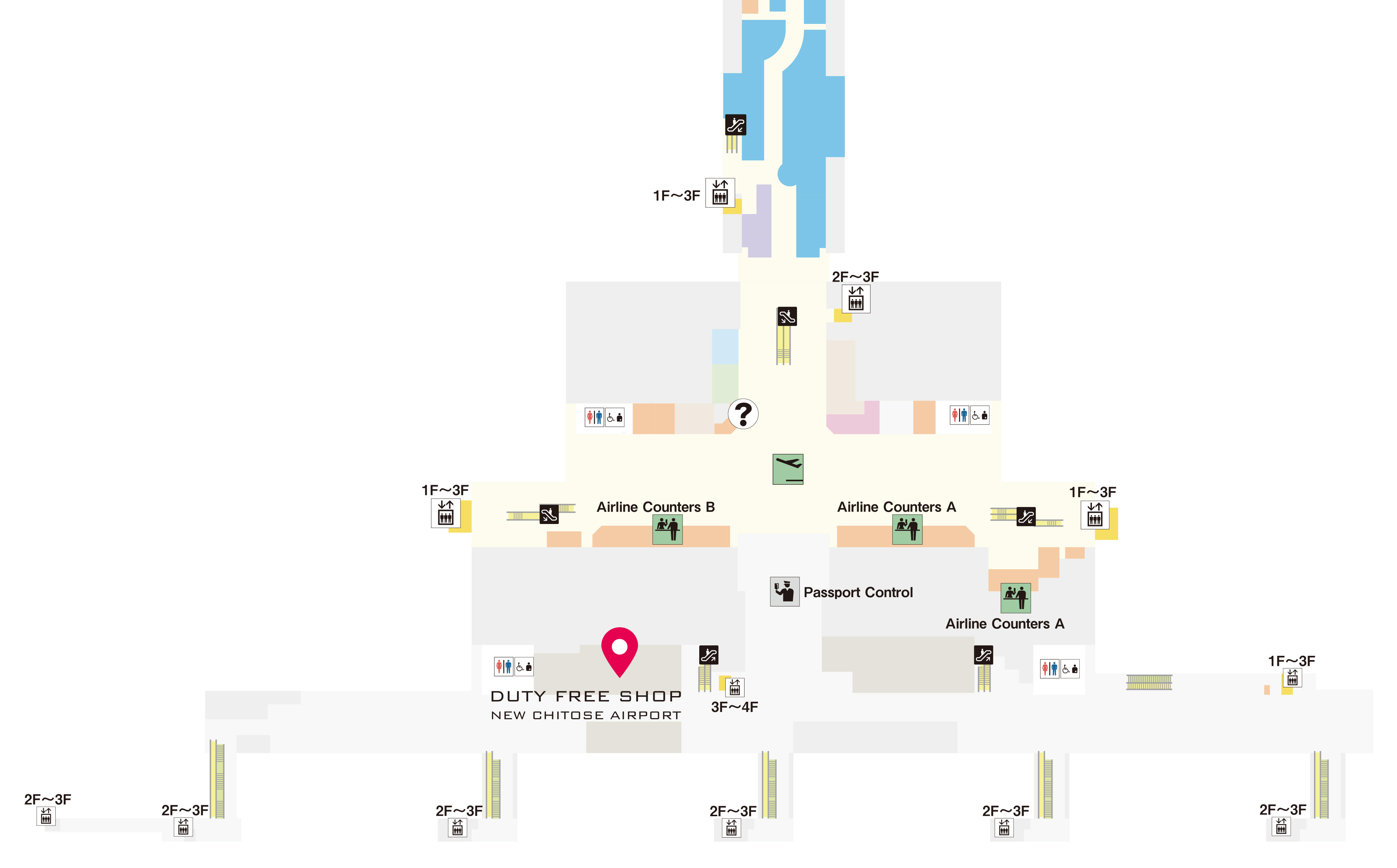 Close the screen
No. 2 Shop Map of the airport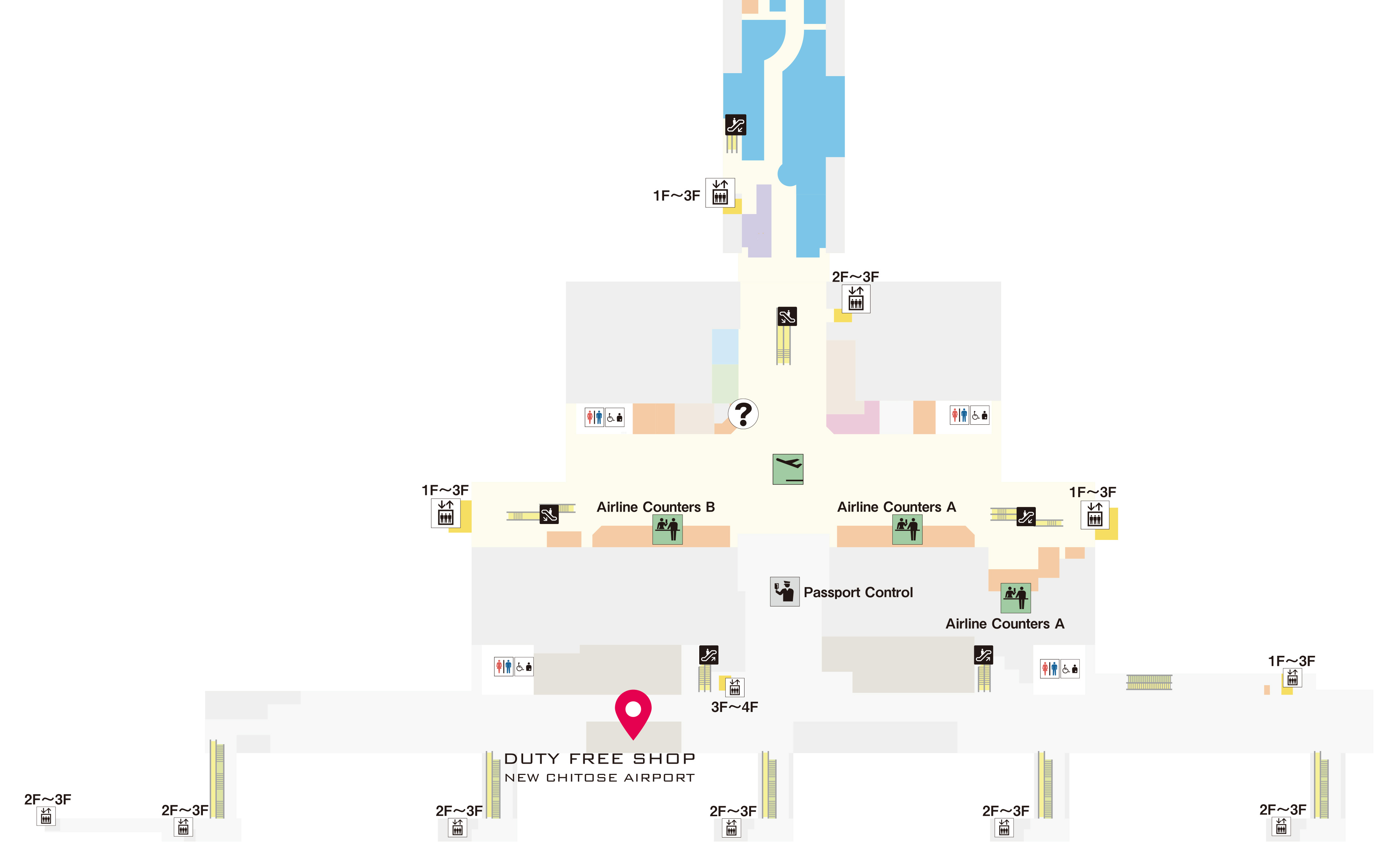 Close the screen
General shop Main items available
資生堂、ファンケル、コーセー、SK-Ⅱ、Dior、ESTEELAUDER、PORTER、DAKS、サントリー、ニッカ、サッポロビール、キリンビール、シーバスリーガル、バランタイン、ロイヤルサルート、千歳鶴、高砂、男山、チョーヤ、メビウス、セブンスター、マルボロ、中国タバコ、韓国タバコ
Close the screen
No. 1 Shop Main items available
ロイズ、石屋製菓、ルタオ、六花亭、ホリ、じゃがポックル、東京ばな奈、各種北海道銘菓、カニ、イクラ他北海道海産品、バター、チーズ他乳製品各種、ハローキティ、ラベンダー製品
Close the screen
No. 2 Shop Main items available
セイコー、シチズン、カシオ、オリエント、オメガ、ロンジン、ソニー、パナソニック、象印、タイガー、北海道民芸品各種、日本民芸品各種他
Close the screen
Access
Contact information
c/o New Chitose Airport International Terminal Bldg.,
Bibi, Chitose, Hokkaido 066-0012
TEL 0123-46-2051/FAX 0123-45-8686